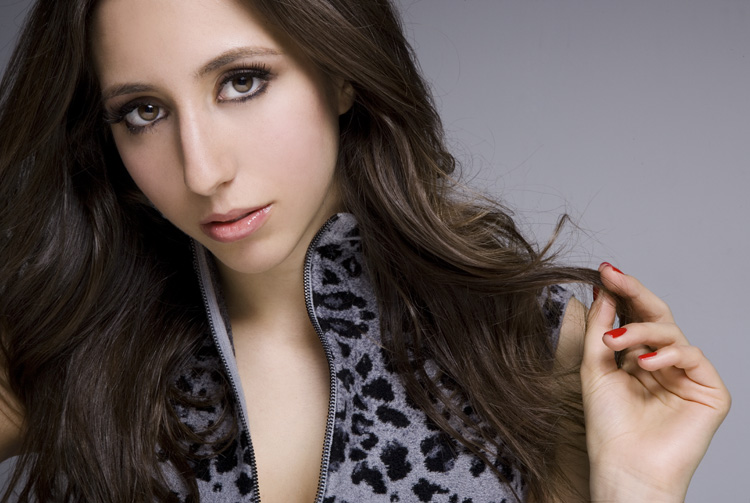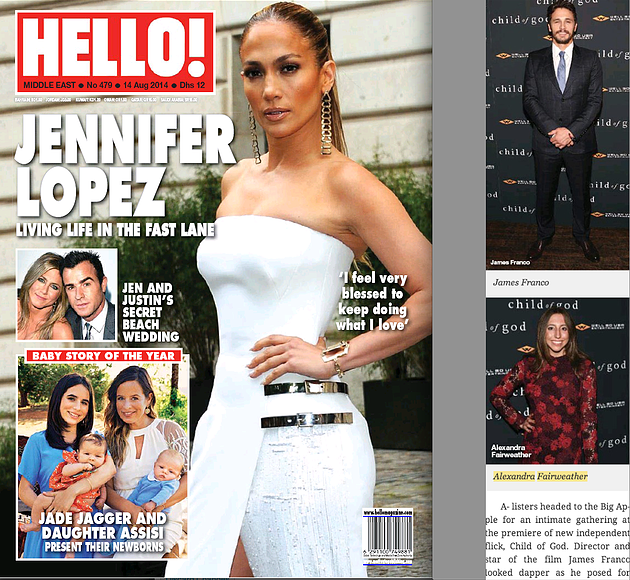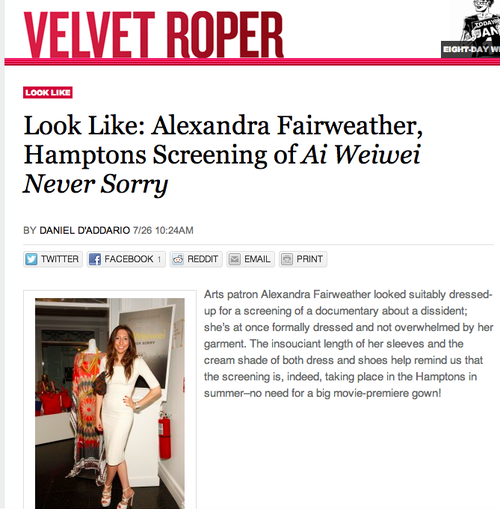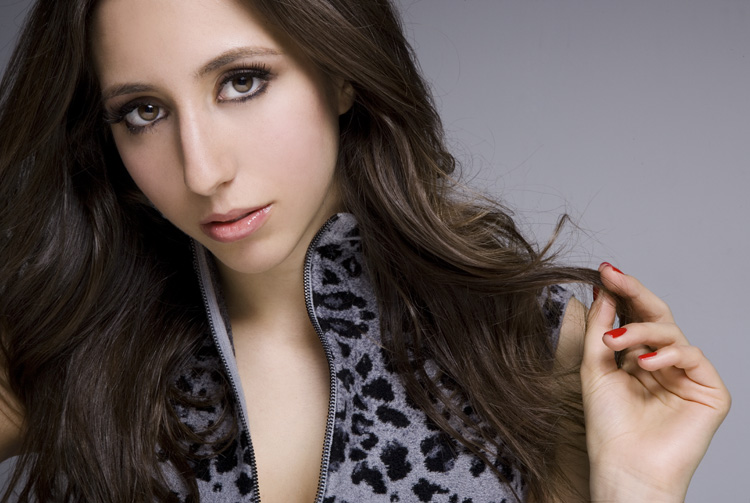 Press
Alexandra Fairweather and her work have been featured in Hamptons Magazine, the New York Observer, Social Life Magazine, The New York Times, The Wall Street Journal, ArtLog, Examiner.com, StackStreet and Hello! Magazine to name a few.
Hamptons Cottages & Gardens
Alexandra Fairweather is featured in Hamptons Cottages & Gardens' Summer Entertaining Edition. To read the full story, click here.
New York Observer
Alexandra Fairweather hosts the Alexander Mcqueen party at Saks Fifth Avenue in New York, benefiting the World Monuments Fund.
The YOUNG PATRONS Benefit
Alexandra Fairweather co-hosts The YOUNG PATRONS Benefit at the HOTEL AMERICANO in support of HARBOR SCIENCE & ARTS CHARTER SCHOOL.
Hamptons
Hamptons Magazine names Alexandra Fairweather as one of the 100 names that ought to be on your invitee list. With surnames such as Bush, Bloomingdale, and Bloomberg, the Hamptons is a hotbed for Generation Next-those often referred to as the new guard. Here, the top 100 names that ought to be on your invitee list if you want shutterbugs to care about snapping the photos. Check out the full story here.
EXAMINER
The luxury lifestyle magazine, Fairweather, takes a look at Luxury Space Travel, Moon Habitation and The Moon Museum of Robert Rauschenberg, David Novros, John Chamberlain, Claes Oldenburg, Forrest Myers, and Andy Warhol.
Starting November 17th, 2014, the highly anticipated Winter Issue of Fairweather will be distributed to Fairweather's impressive roster of prestigious addresses in Manhattan, the Hamptons, Europe's first-class destinations and Fairweather's highly coveted VIP mailing list.
Check out the full story here.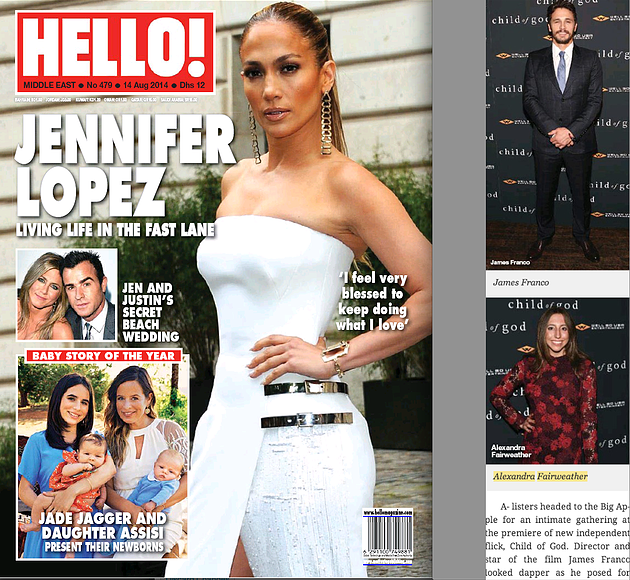 Hello!
Alexandra Fairweather in Hello! Magazine
Hamptons Magazine
Alexandra Fairweather attends a private premiere of Hector and the Search for Happiness.
Broadway World
The worlds of art, fashion, design, theater and media came together for "Reflections: Art & Beauty" a one-night- only exhibition of significant contemporary art works to benefit Robert Wilson's internationally acclaimed arts incubator The Watermill Center. Hosted by Sherle Wagner International, the premier source, world-wide, for luxury bath hardware, and bath accessories and the recently launched Fairweather Magazine dedicated to following La Dolce Vita world-wide, the Vernissage drew over 400 guests to the gorgeous showroom. Check out the full article here.
HEAARTBEAT
Hamptons Magazine profiles Alexandra Fairweather and her documentary film, HEAARTBEAT about her late-stepfather, world-renowned artist, John Chamberlain.
Social Life
Social Life Magazine features Alexandra Fairweather and her latest projects in the art and film worlds.
NY TIMES
HEAARTBEAT in the NYTIMES. Check out the full story here.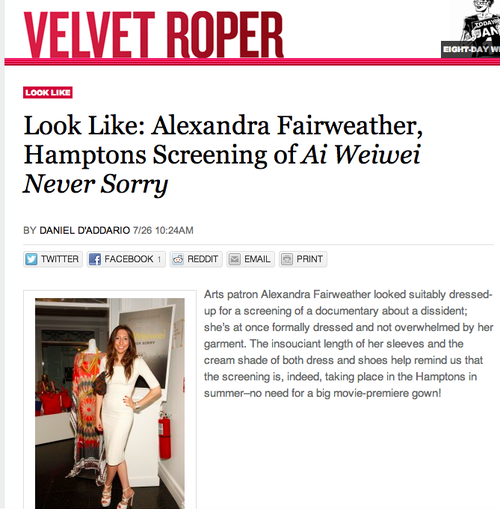 Velvet Roper
Look Like: Alexandra Fairweather