It has been so exciting to launch Fairweather and to see people around the world fall in love with it.
Here are a few of my favorite moments from the last year.
In March, we collaborated with design powerhouse, Sherle Wagner, and organized a beautiful pop up exhibition in their showroom in New York City. The exhibition included works by Milton Avery, John Chamberlain, Tigran Tsitoghdzyan, Robert Indiana, Alex Katz, Robert Motherwell, Craig Poler, Guillaume Roemaet and Jeremy Wagner. It was fantastic to curate the show alongside Katherine Vogel, Danyel Mahmood and Maria-Anna Goess.
For our Summer Edition, it was time to visit the City of Angels, the place where dreams are made, Hollywood! While there, we got whipped into shape with Barry Jay of Barry's Bootcamp and stopped by Silicon Valley to see what start-ups are blossoming, including Jason Galloway's latest tech venture. We found out why celebrities are donning Joan Hornig's beautiful jewelry, chatted with Nina Montée Karp at Barneys' restaurant, overlooking the gorgeous Hollywood hills, and met with Laurie David to get the scoop on her latest documentary, Fed Up, and her new cookbook, The Family Cooks.
Then it was time to head to the Mediterranean to relax. We found out why a sensory journey with Italian concierge Su Misura is a way of getting up close and personal with Florence and the surrounding Tuscan landscape. It was magnifico!
Once in New York, we spoke with the visionary architecture and design firm workshop/apd; found out how Sherle Wagner's current president, Evan Geoffroy, is continuing the legacy of his grandfather with a modern twist; and how former NBC producers Carly Zakin and Danielle Weissberg founded one of the coolest e-blast newsletters, also known as theSkimm.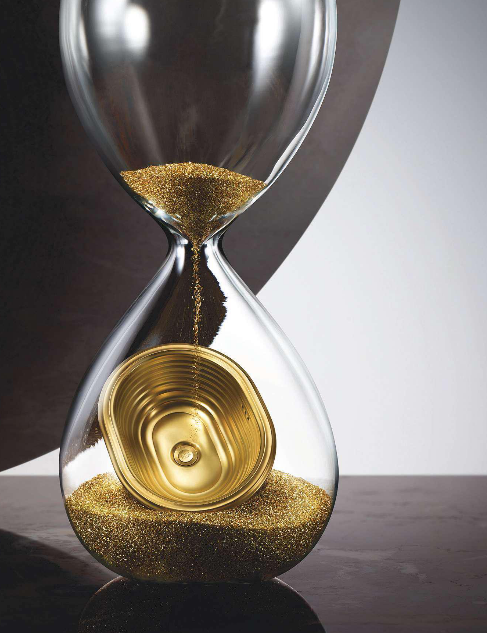 In case you missed it, check out our Summer 2014 Edition.
Speaking of Summer, my favorite moments were our incredible party at Sunset Beach on Shelter Island, playing golf with the Knicks at The Bridge, co-hosting the New York Observer Artists' Studio Tour Party, co-chairing the Parrish After Party, emceeing the Starlight Ball honoring Russell Simmons, attending the Watermill Gala and co-hosting the Healthy Child Healthy World's luncheon in the Hamptons.
And, thank you so much Hamptons Magazine for listing me as one the 100 names that ought to be on your invitee list.
This year, I also had a chance to meet a few of my style icons including Domenico Dolce and Stella McCartney.
It was also so much fun to do a few photo shoots this year. Here are a few of my favorite behind the scene shots.
Next, it was great to start working on our incredible Winter Edition, where we had a chance to focus on space.

Along our intergalactic voyage, we caught up with Columbia astronomy professor Arlin Crotts on his findings about the moon. And we learned the easy way to pursue luxury space travel from Sir Richard Branson and his ambitious Virgin Galactic program. While playing among the stars, we also discovered—and confirmed—the long-rumored Moon Museum.
Catching a shooting star, we next managed a lightspeed lift back to earth in time for our meeting with Rainer Judd, who shared her views on the permanent art installations in Marfa, Texas.
Speaking of heat, our next stop along route Fairweather brought us back to New York City, where we caught up with environmental activist Laura Turner Seydel. After a busy week of travel, we decided to unwind in the Hamptons with celebrity lifestylist Samantha Ettus.
And after an incredibly busy, but fun year, it was fantastic to end the year in South Beach, Miami, working on a few incredible projects for the week of Art Basel.